OUR Board
ALEXANDRIA J. THOMAS, MSS, LSW
FOUNDER, PRESIDENT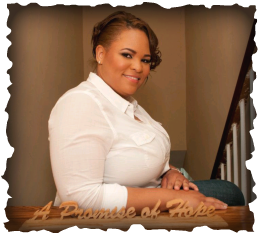 Alexandria J. Thomas, MSS, LSW is the founder and president of A Promise of Hope Inc. She holds a bachelor's degree in Sociology from Rosemont College and a master's degree in Social Science with a concentration in Clinical Social Work from Bryn Mawr College's Graduate School of Social Work and Social Research, both located in Bryn Mawr Pennsylvania. Ms. Thomas is also a licensed social worker in the state of Pennsylvania. She has been dedicated to working in the child welfare system for over 10 years and has experience with youth and families in residential treatment facilitates, group homes, alternatives schools and children in general and medical level foster and kinship care.

Ms. Thomas has a passion for helping those in need but specifically, a heart for helping teens who find themselves in life changing situations. She finds great joy in seeing someone transform from a hopeless and scared individual to one who is confident, determined and full of life.

---
---
RANDY JACKSON, mba
VICE PRESIDENT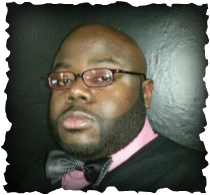 Randy Jackson is the Vice President of A Promise of Hope. He holds a bachelor's degree in Political Science from West Chester University and a Master's of Business Administration from Colorado University. Mr. Jackson has over 15 years experience in the child welfare and social service systems as well as 10 years in the fiscal management field. His past work experience includes working with underprivileged families, individuals with intellectual disabilities, Pennsylvania foster care system and Philadelphia's CUA system. He looks forward to bringing his experience in fiscal management and social services to A Promise of Hope.

Randy is a proud father of a son, Emmanuel (6) while also having experience of being a foster parent for 4 years.


---
---
REVEREND MARIA L.H. LEWIS, ESQ
SECRETARY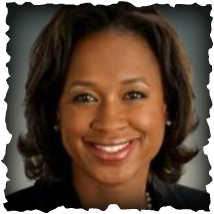 Maria L.H. Lewis is the youngest child of the late Carl B. Henderson and Reverend Ida V. Henderson of Pittsburgh, Pennsylvania. Maria's parents and older brothers are her predominant spiritual influences and role models.

Upon graduation from the University of Pittsburgh (Honor's College scholar) ('94) and the Harvard Law School ('97), Maria moved to Philadelphia to begin her legal career. Formerly an Assistant District Attorney and a Partner at Miller Alfano & Raspanti PC, she is currently Counsel and Philadelphia Hiring Chair at Drinker Biddle & Reath LLP.

Maria accepted Jesus as her personal Lord and Savior at an early age. From her teenage years through college, she served in church as a youth organist, tutor, and Sunday School teacher. In 1998, she joined the Enon Tabernacle Baptist Church in Philadelphia and has served in various capacities in the Youth Ministry, the Legal Ministry, and the Discipleship Community as a Bible study instructor and counselor. In 2003, Maria was licensed to preach the Gospel and has served as the Senior Associate Minister at Enon. And, in 2014, she was ordained as the Pastor of Youth and Young Adults of the Berean Baptist Church in North Philadelphia. Maria is also the Secretary for the Board of Directors of the Philadelphia Baptist Association.

Maria is the proud mother of two beautiful girls, Brielle (14) and Alana (9). Their home is guided by Philippians 4:8.

---
---
ROXANNE Y. LOGAN, ESQ
ASSISTANT SECRETARY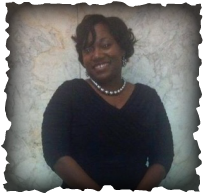 Roxanne Logan, Esq. is a licensed Attorney in Pennsylvania and New Jersey with over 15 years of experience in various positions within government and social services organizations with a focus on child welfare. Roxanne holds a Bachelor's of Arts degree in Political Science from Clark Atlanta University, a Juris Doctorate from the Temple University Beasley School of Law, and she is currently in her second year of pursuing a degree in Clinical Social Work at the Bryn Mawr Graduate School of Social Work and Social Research.

Roxanne has dedicated her career to enhancing the lives of children and families through law and social services. Her experience began as a volunteer Court Appointed Special Child Advocate and has spanned positions such as Social Services Supervisor, City-Wide Domestic Violence Task Force Representative, Certified Court of Common Pleas Arbitrator, Child and Family Services Director, Court-Appointed Dependency Attorney and Family Law Attorney.

Roxanne serves as the assistant secretary on the board of A Promise of Hope. She looks forward to bringing her wealth of experience to the organization and making a positive impact on the lives of the young women and children that are served.

---
---
TIESHA L. SUGGS, MSW
TREASURER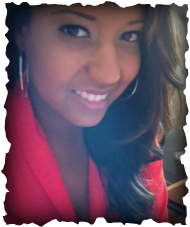 Tiesha L. Suggs, MSW holds a bachelor's degree in Child Psychology from the University of Minnesota with a minor in Youth Studies as well as a Master's in Social Work from Widener University. Tiesha has over 11 years experience in the child welfare and social service field. Her work experience includes, but is not limited to, working with underprivileged children and their families, organizing and facilitating group clinical and allied therapy sessions as well as working individually with clients through clinical therapy. Tiesha has worked with various entities which includes DHS, DYFS, and the Philadelphia family court system.


---